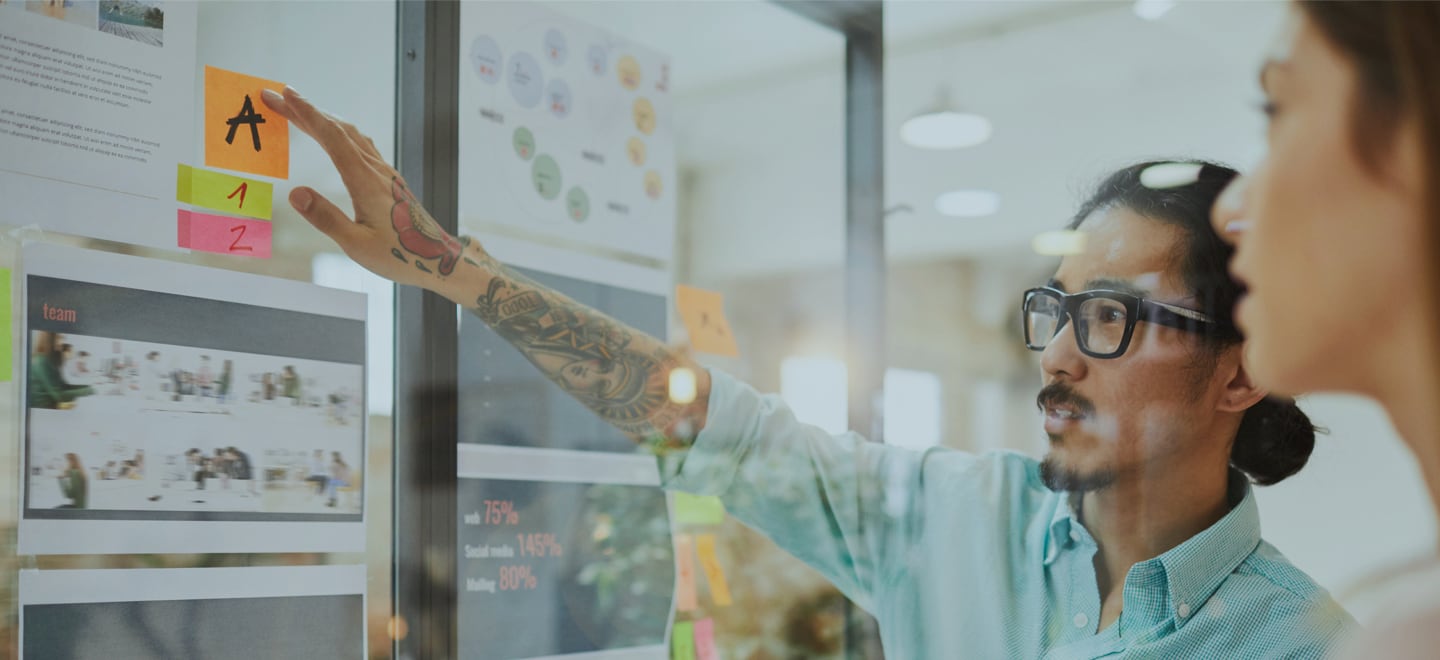 Careers
Work with the Best
Are You Passionate? We Are!
Ecentrians are on a mission. We are purveyors of gear for those who play, work, and serve with passion. Join our team and join our adventure!
We are looking for people with passion who are agile, authentic, bold, resilient, hardworking,and who can bring diversity and innovation to
our workplace.
We Believe in a Comprehensive
Approach to Benefits.
We want to take the best possible care of our people. That's why we offer a broad range of benefits that approach
well-being from a holistic perspective. Here are the highlights:
Providing access to high-quality health insurance is a priority for us! We offer Blue Cross Blue Shield health coverage (HSA, PPO or HMO options) to our full-time employees and their families. Our health insurance benefit also offers comprehensive pharmacy coverage as well.
Our comprehensive dental coverage through Unum is extremely affordable and includes orthodontia, no waiting periods for services and 100% coverage for preventive services for full-time employees and their families.
Unum vision providers offer personalized care to ensure healthy eyes for our full-time employees and their families. Our affordable plan includes 100% coverage for annual eye exams, contacts and lenses for glasses every 12 months and a generous allowance for eyeglass frames every 24 months.
Short- & Long-Term Disability Insurance
We offer employer-paid short- and long-term insurance insurance to full-time employees with no additional cost to employees. The coverage provides for 60% of monthly pre-disability earnings up to a cap at $6,000 per month.
Life insurance is an important part of our employees' financial security, especially if others are dependent for support. We offer company-paid life and accidental death (AD&D) insurance for our full-time employees' beneficiaries.
Our 401(k) retirement plan through Mass Mutual is offered to employees on the 1st of the month following 60 days of service. We have an employer match that begins at the point of enrollment.
Our pet insurance provider, Nationwide, offers two different plans to protect your pet: Petcare or Petcare + Wellness Preventive Care. Full-time employees can join at any time and can look forward to assistance in paying for expensive veterinary or animal hospital bills.
One of the fastest growing and convenient ways to access a doctor is through telemedicine. From the convenience of home or travel, it is easy to schedule a call or virtual visit with a board certified physician. We offer this employer-paid benefit to eligible employees as well as their spouse/significant other and children as well.
MetLaw is a benefit that costs a few dollars per paycheck and offers full legal services on unlimited legal matters. This is access to specialized attorneys by phone, email or mobile app. Coverage includes real estate transactions, identity theft, estate planning, civil litigation defense, traffic tickets, adoption, guardianship, personal bankruptcy and more!
Paid Time Off, Holidays, & Floating Holidays
We offer a generous benefit to eligible employees for paid time off to foster healthy work-life balance. We recognize the importance of stepping away to rest, enjoy family time, and service time for funerals, jury duty and other commitments away from work.
Employee Assistance Program (EAP)
Our employer-paid, confidential EAP program through Perspectives provides guidance for employees facing personal issues through telephone counseling, in-person counseling, and vast website resources. Topics include a wide range such as financial planning, grief counseling, family counseling, aid for children with disabilities, marital counseling, substance abuse and other addiction support, eating disorders, etc. This is completely confidential and unlimited support.
The Healthcare Flexible Spending Account we offer allows our full-time employees to use pre-tax dollars to pay for eligible out-of-pocket expenses such as copays, deductibles, uncovered FSA eligible medical expenses or supplies and even pre-tax dollars toward eligible childcare.
Paid Parental Bonding Leave
Full-time and part-time employees who have been with the Company for at least one year continuously are eligible for four weeks of paid leave for the birth, adoption, or placement of a child! Employees can use that time all at once or intermittently within the first six months of the child's birth, adoption, or placement.
Even More Perks and Benefits
Competitive Pay & Bonuses
Employee Discounts on Gear
Employee Appreciation Program
Discount Programs for Local Events & Dining
Raffles with Generous Prizes
Free On-site Yoga Classes
Employer Sponsored Catered Lunch Program
Identity Theft Protection
Flexible work hours and remote work possibilities
Career maps & upward mobility
Company sponsored community donations and charity drives
Opportunities to attend industry conventions, seminars, and webinars
Specialty clubs (garden club, book club, and more)
College internship opportunities
Family friendly (annual "Bring Your Kids to Work" celebration)
Apprenticeship and mentor programs
Ecentria University (company paid on-site & e-learning professional development programs)
Personal Enrichment Workshops (nutrition, personal wellness, personal finance, etc.)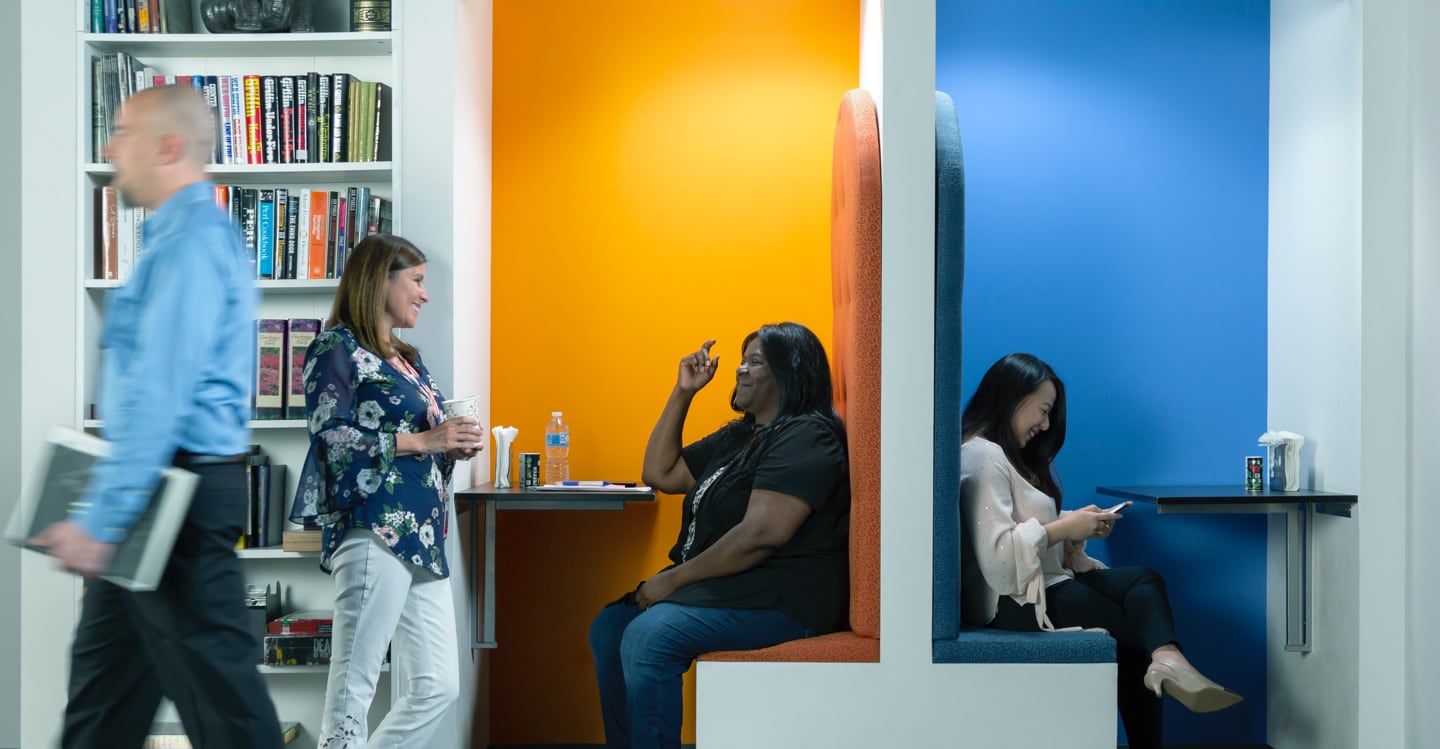 Our Awards Speak for Themselves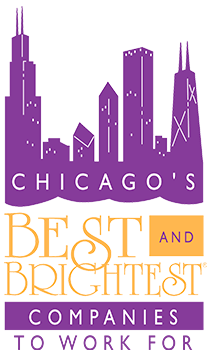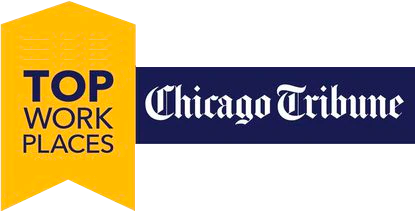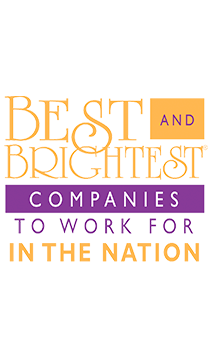 Growth Happens Here.
We value our team members' career health, too. With on-site job conferences, formalized training and cross-training apprentice programs, we do our utmost to make Ecentrians' work life their best life. We know that when our employees grow, our company grows with them.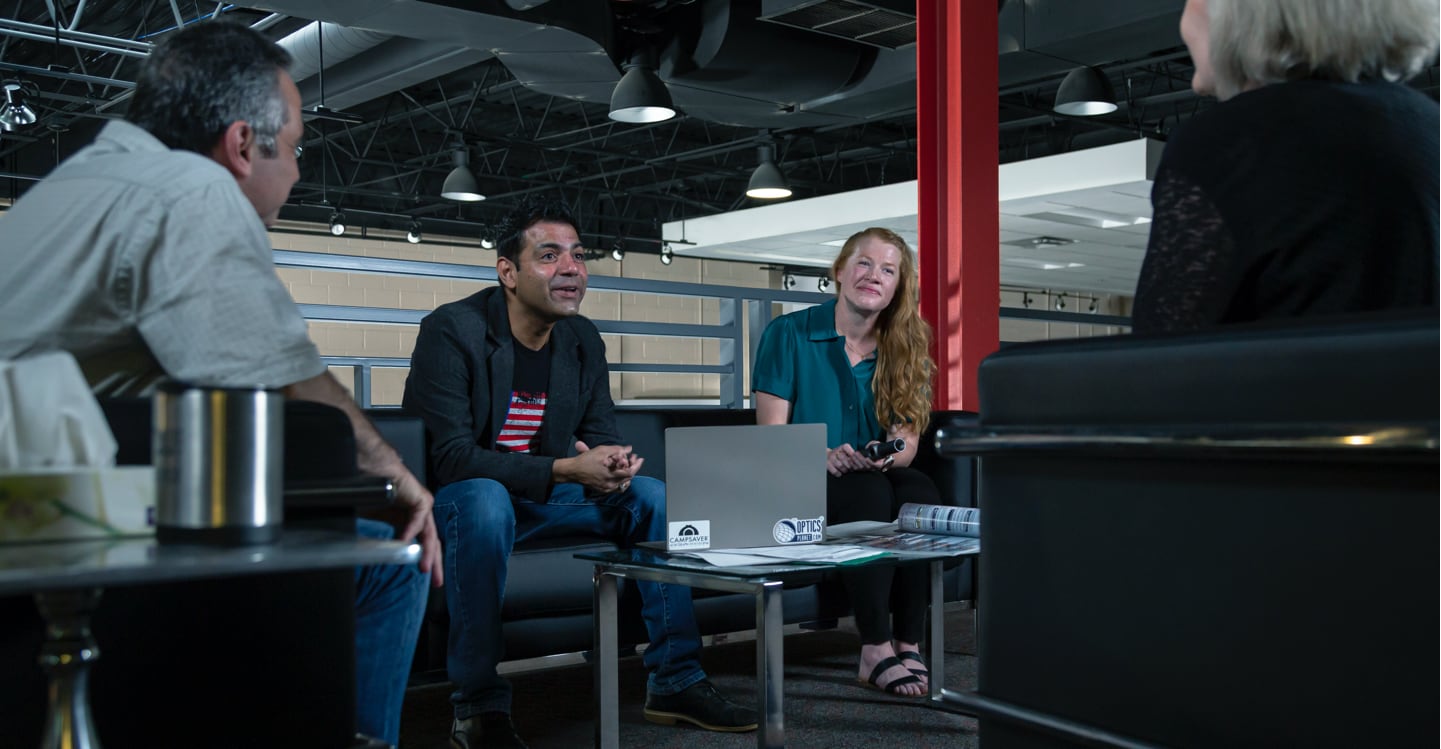 There's No Such Thing as Over-Overcommunicating.
Employee engagement is more than lip service at Ecentria. We share the minutes of our weekly leadership meetings — The Ecentria Express — with the whole company. We circulate a monthly newsletter of goings-on called The Ecentrian. Every quarter, new hires have lunch with our Founders and meet our leaders. We ask questions, conduct surveys and keep the lines of communication open at all times. We like to talk — a lot.
Meet the Ecentrians.
Hear from our team members on how our ten core values are integral aspects of why they love being part of Ecentria.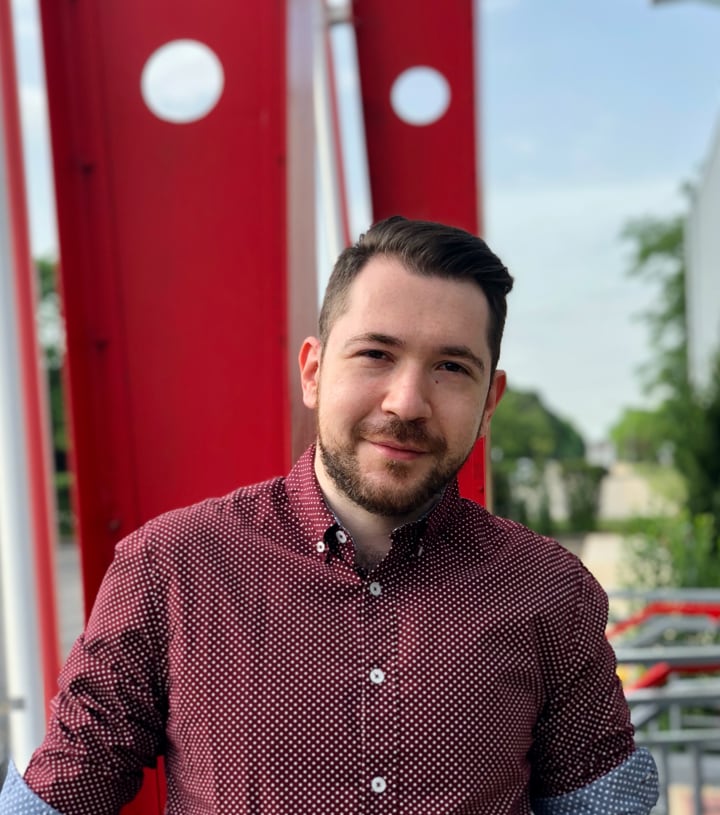 We Are
Creative
This company runs on embracing new ideas and putting them into action. At Ecentria, you are encouraged and empowered to provide creative solutions to complex problems no matter what your level is.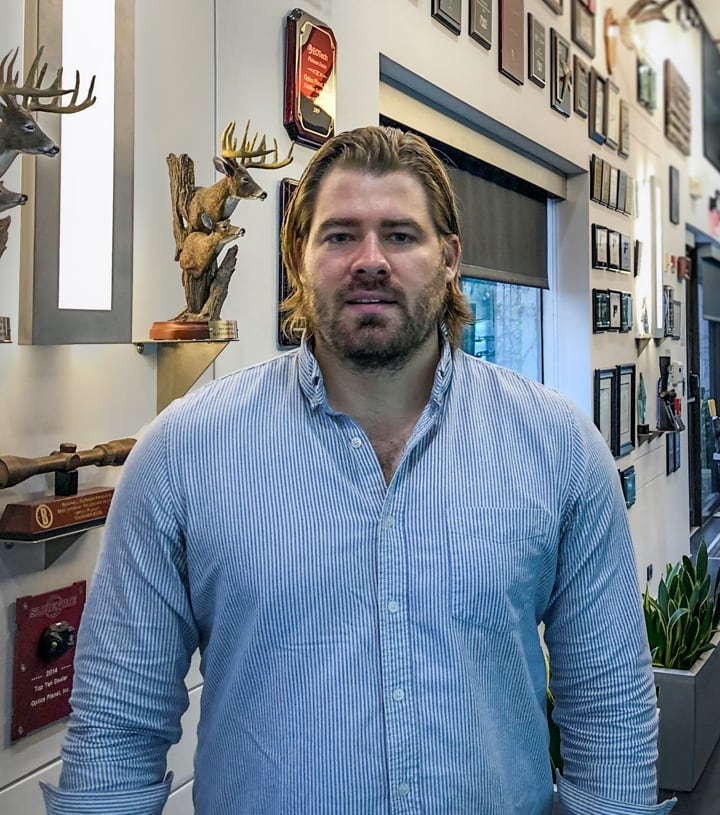 We Are
Hard-Working
Working hard is easy when you can relate to your customers. There is nothing like the dedication and get it done! attitude that our employees have. Our culture is built on teamwork.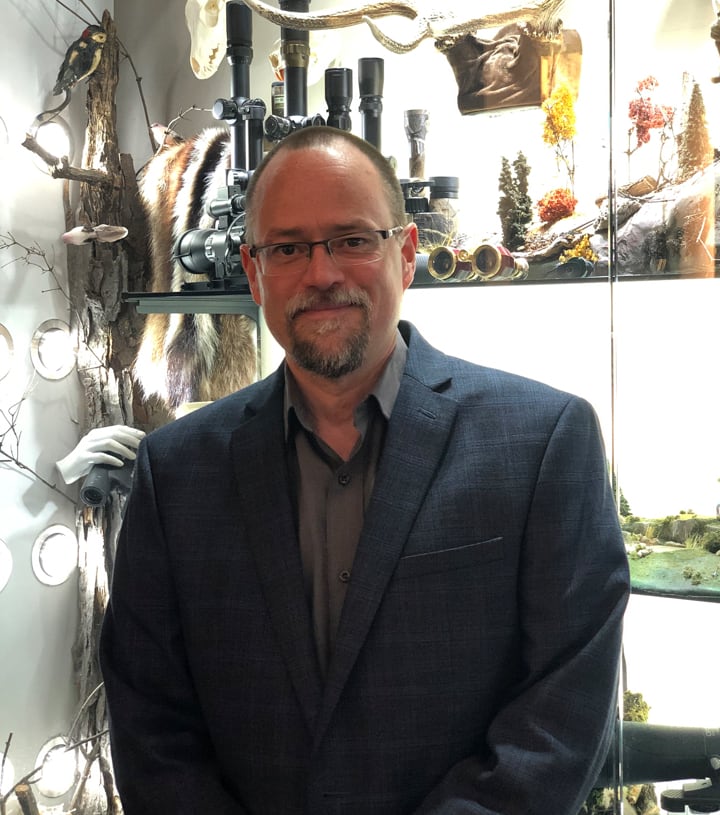 We Are
Passionate
I am amazed by the culture at Ecentria. I have been here over 12 years and love having the opportunity every day to share my lifelong passion by helping customers find the right gear.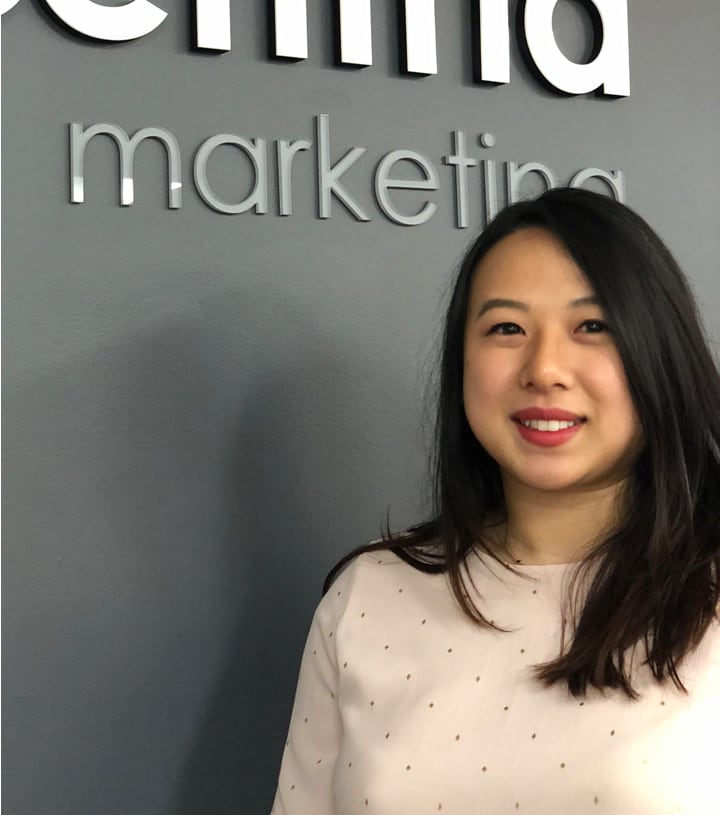 We Are
Authentic
Ecentria is a unique place where diverse and creative perspectives are welcome. This promotes strong collaboration, problem solving, and encourages employees to have a voice of their own. It's a great place to grow!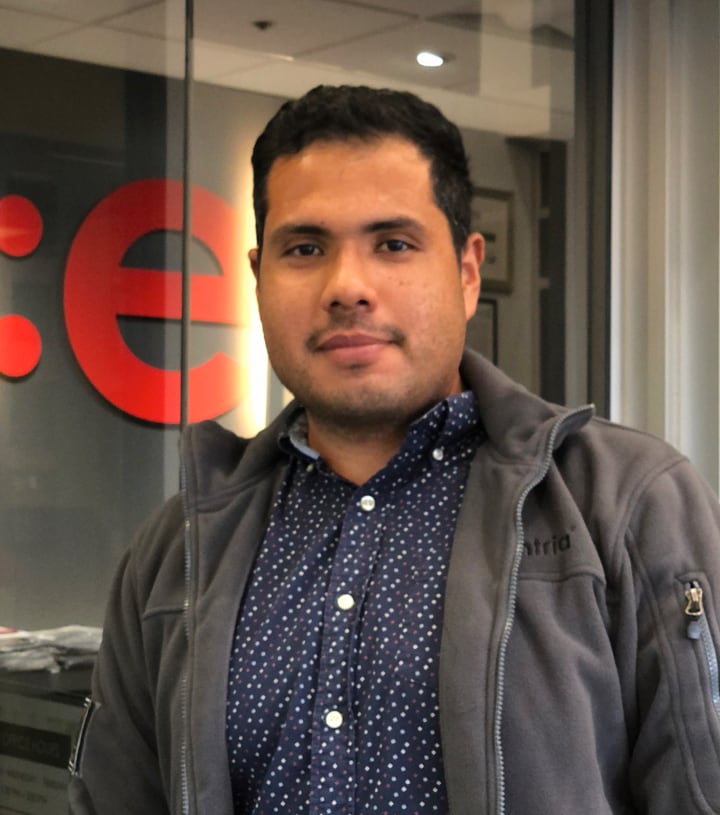 We Are
Bold
I'm proud to be an Ecentrian. As a group, we are fearless and strong. There are no obstacles that our diverse and talented team members cannot tackle.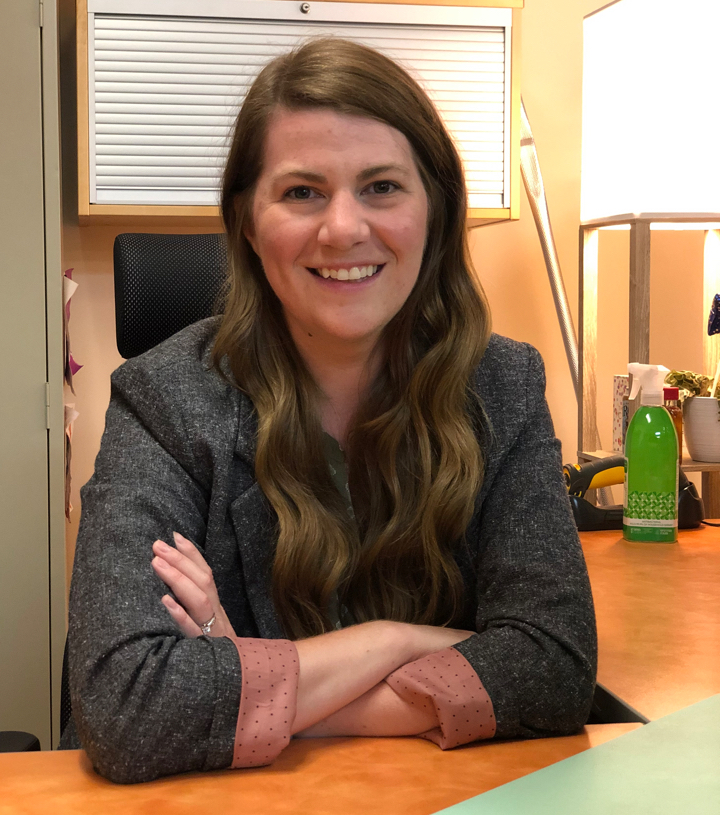 We Are
Fun-Loving
Can you call it work when it's this fun? What makes it even better are the people and all the great activities offered by the company like picnics, gardening, yoga, parties and more!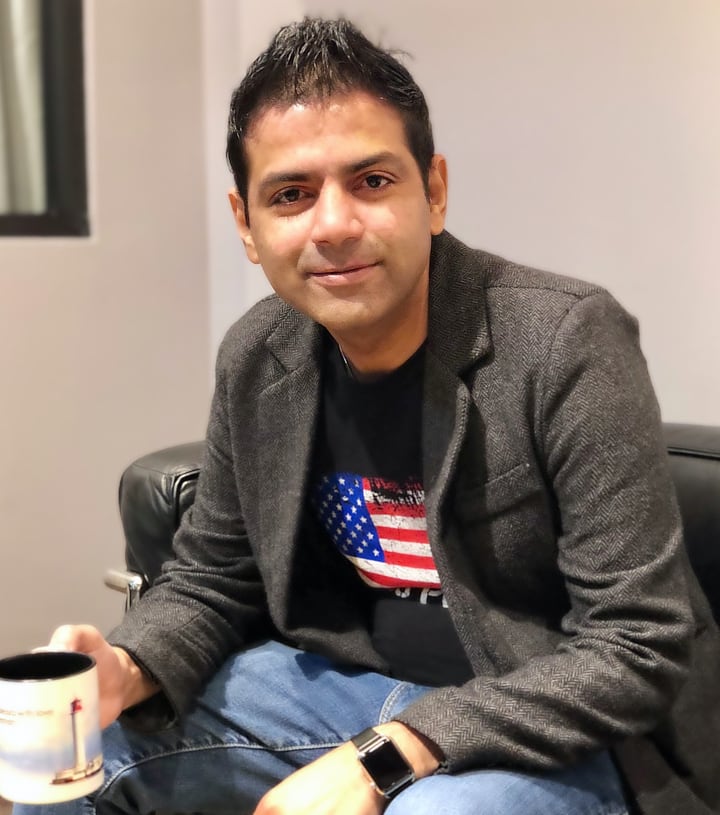 We Are
Methodical
Planning is key to our success here. We have a project management team that provides training, tools and dedicated advisors for everyone to get the help they need.
We Are
Agile
Business requirements constantly evolve. We must adapt quickly to market conditions. I often assist the company in adapting to these changes by improving our systems.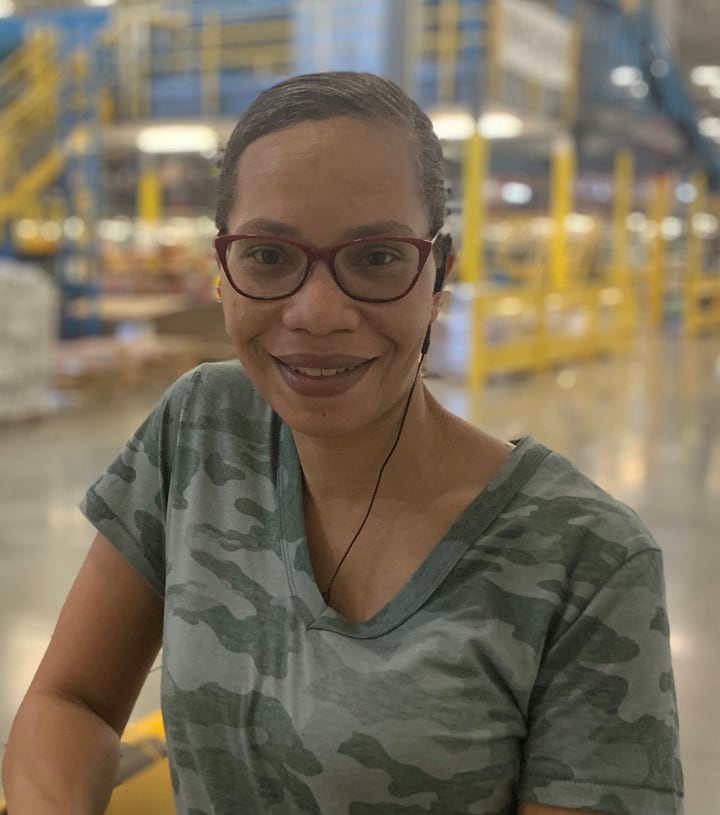 We Are
Resilient
We stay the course. When challenges arise, we step up and deliver. We make sure that everyone is safe and able to work hard.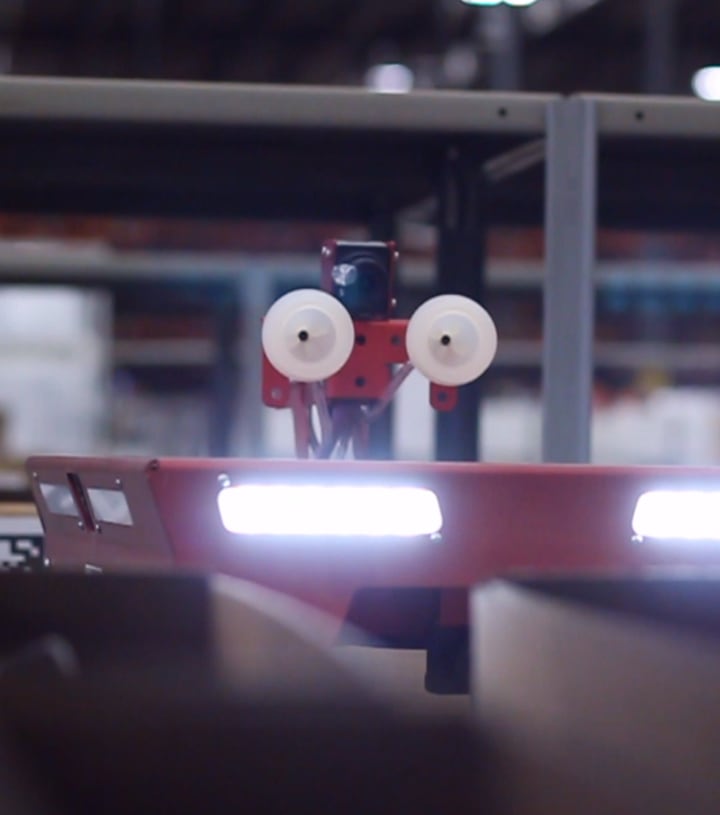 We Are
Eccentric
Eccentric? I should be under hard-working! In fact, I've got to get back to it because those products won't pick themselves (yet.)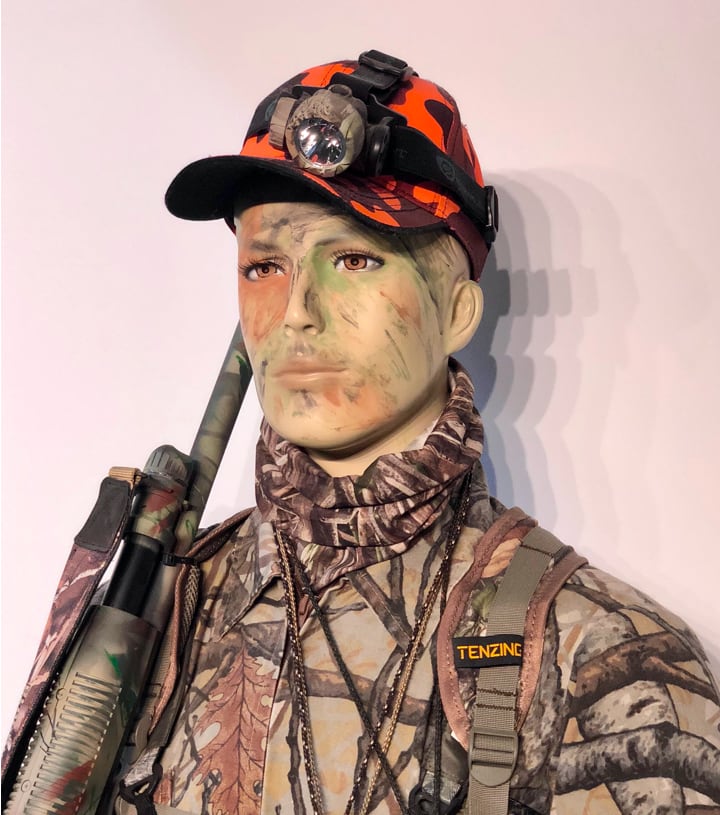 We Are
Eccentric
As a young mannequin, I dreamt of modeling high fashion. Now I display technical gear all day. It's a tough job that no human Ecentrian wants to do, but I love it!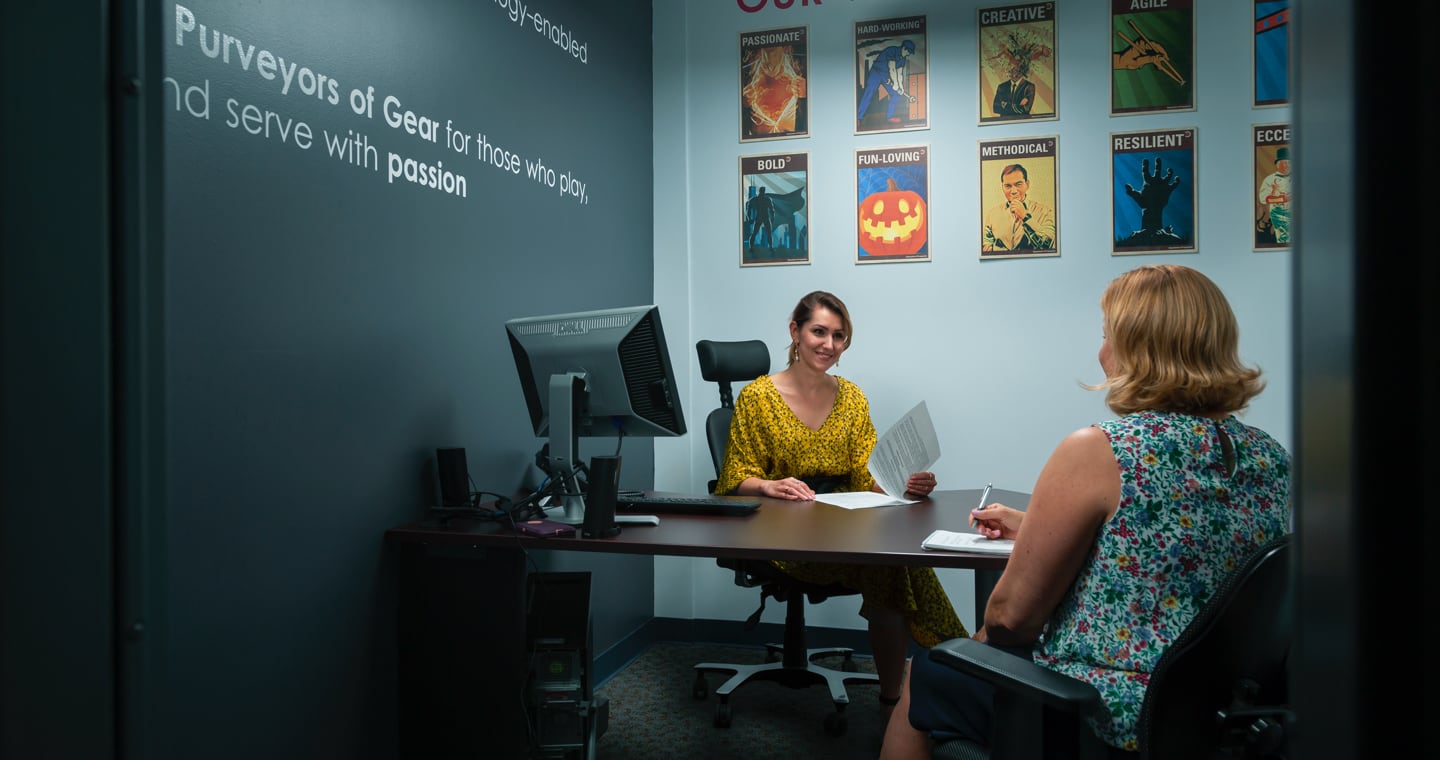 Become an Ecentrian.
We're a diverse bunch, but there's one thing we all have in common: passion. We're Ecentrians because we care. Because we wear uptime like a badge of honor. Because we serve over 7 million customers, but a single bad review is enough to ruin our day.
We don't lose sleep over this stuff. But we do dream about it. If you feel the same way, we should talk. We could always use an extra pair of hands to help us move mountains (of gear).